YouTuber Judy Travis collaborates with Walgreens to create cosmetics bag line
The beauty enthusiast has over 1.3 million subscribers to her YouTube channel
Walgreens and beauty YouTuber Judy Travis have collaborated to create a line of six cosmetic bags.
The collection is named after her popular YouTube channel ItsJudyTime and the bags are priced between US$12.99 and $29.99 at the US retailer.
The range features colours in navy and pink, and classic floral and marble patterns.
Travis said: "This is a project we've been working on for over a year now and I'm excited to see the collection available at Walgreen.
"Some of the designs are inspired by my Filipino routes, incorporating the smooth bamboo and the national flower, the sampaguita (white jasmine)."
The 32-year-old added: "The other designs are timeless with a hint of my favourite metal and gold."
Commenting on the collaboration, Lauren Brindley, Group Vice President and General Merchandise Manager at Walgreens, said: "We're excited to collaborate with Judy.
"Between her loyal fan base and classic style, we are thrilled to carry these exclusive designs at Walgreens and this collaboration is just another example of how Walgreens continues to deliver new and exciting brands to give our beauty customers more reasons to shop in our store."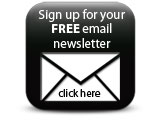 The six cosmetic bags are available in select stores across the US and online.
Companies