Young Living Selects Ithos Global for Compliance Automation
Ithos Global has created a partnership with Young Living Essential Oils, a global provider of essential oils and wellness solutions. Ithos Global is contributing compliance automation solutions to deliver the Ithos Information Network (IIN) that will integrate Product Safety applications, Cosmetics Safety data, and New Product Introduction workflows. The most important aspect of this partnership is to automate a compliance solution for the Lacey Act, which is a regulation that monitors the importation of endangered and restricted botanical plants.
"Young Living's partnership with Ithos has been collaborative and innovative," states Jessica Harris, International Trade Compliance Project Manager at Young Living Essential Oils. "We have partnered with each other well to develop a project management and document retention tool that will facilitate us to meet our Lacey Act obligations through our rigorous and complex compliance program. Ithos has been very flexible to design a system to meet our unique business needs and continues to partner with us to find solutions to ensure our company's products are compliant with global regulations."
Ithos has also developed a Product Safety Program that allows Young Living to organize and distribute both Product and Plant Level Safety Data Sheet Documents throughout the Young Living organization. Ithos is providing Supplier Outreach services to help collect the documentation required for the Product Safety, R&D, Compliance, and Sourcing departments.
With individualized repositories, documents are collected, stored, and maintained within the Ithos Information Network (IIN) for each department based on their needs and are easily accessible across the organization.
"We are excited to apply our technology and innovations to the challenges that Young Living presented to our team," stated Ken Bubeck, Founder and CEO of Ithos Global. "They have helped us expand our knowledge of Nutritional compliance. Solving our client's challenges expands our expertise and this helps the entire industry. Leaders like Young Living help us maintain our top position in compliance reporting automation, and we look forward to a productive, long term relationship."
Young Living Essential Oils, LC, based in Lehi, Utah, is the world leader in essential oils, offering the highest-quality oil-infused products available. Young Living takes its industry leadership seriously, setting the standard with its proprietary Seed to Seal quality commitment, which involves three critical pillars: Sourcing, Science, and Standards.
These guiding principles help Young Living protect the planet and provide pure, authentic products that its members can feel confident about using and sharing with friends and family. Young Living's products — which all come from corporate-owned farms, partner farms, and Seed to Seal-certified suppliers — not only support a healthy lifestyle but also provide opportunities for over 6 million global members to find a sense of purpose and whole-life wellness by aligning their work with their values and passions.
For more information, visit YoungLiving.com, follow @younglivingeo on Twitter, or like Young Living on Facebook.
Ithos Global is a trusted partner offering Strategic Regulatory Compliance automated solutions to businesses in the Cosmetic, OTC products, and Nutrition industries.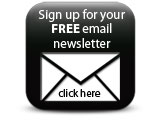 Contact Ithos Global today to learn more about how to stay compliant on a global scale.
Featured Companies