feelunique.com brings Aysse to the UK
French brand harnesses beauty beauty benefits of Champagne
In two weeks, Champagne based skin care brand Aÿsse Haute Cosmétique will launch on the UK market through online beauty retailer feelunique.com. Aÿsse, which was founded two years ago in Reims, France, is the brainchild of Pascale Baudin de Saint Quentin, the great-great-cousin of Napoleon's wife Joséphine de Beauharnais, who used to bathe in the sparkling wine as part of her beauty regime.
The brand's facial skin care line-up comprises Sérum Éclat Immédiat (£75), to revitalise and boost radiance; a moisturising product Millésime Prime Jeunesse (£85), which is targeted at women under 40 and which helps prevent first lines; Prestige Temps Jeunesse (£110), a moisturiser for more mature skins; and an eye product, called Éclat Regard (£65).
Aÿsse also includes three facial cleansers – a milky make-up remover, a purifying mousse and an alcohol-free toning lotion – all costing £34, as well as two masks: Masque Tendre (£42), developed to replenish tired, sensitive skin; and Masque Gommage (£39), which regulates the skin's natural cellular renewal process.
For the body, the brand offers an exfoliating Gommage Corps Au Sucre (£46), Savon De Massage (£12), Gel Douche Tonifiant (£24) and two body moisturisers: Eau De Crème (£46), a gentle spray-on moisturiser; and Voile Douceur Corps (£50), a highly moisturising cream. Finally, there is an easily absorbed hand cream (£33) to protect hands from external aggressors, fight signs of premature ageing and keep palms dry.
All products in the range, with the exception of the oil based Gommage Corps Au Sucre, contain Champagne at an average of 5%. Skin care technologist Lionel De Benetti, who formulated Aÿsse, explained that there are 1,000 different molecules in Champagne which have been identified to date, stating: "In Champagne you can find all the things necessary for the vital function of the skin." These include trace elements such as copper, which activates natural defense mechanisms, and zinc, which slows down cellular ageing; collagen component proline; sugars, which provide a source of energy; and (of course) alcohols, including ethyl alcohol and sorbitol to stimulate and balance cutaneous flora.
Although wine is not a new ingredient as far as the beauty industry is concerned, the composition of Champagne is said to be very different to that of other wines. This is a result of the rich mineral content of the clay and limestone soil in which the three grape varieties used to make Champagne (chardonnay, pinot noir and pinot meunier) grow, in addition to the wine's double fermentation (or 'maceration') process, which leads to concentrated components.
Another active used throughout the Aÿsse brand is an extract of the grape vine leaves, which imparts components of the Champagne region soil that might not be present in the grapes into the products.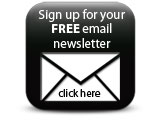 The brand said it intends to introduce more skus to its line-up in 2014, and these will include a restorative serum for sensitive skins and another, more intensive, eye product.
Companies