feelunique.com gives shoppers a virtual helping hand
The beauty e-tailer has launched a print and digital interactive shopping guide
Online beauty retailer feelunique.com has recently launched a printed and digital interactive shopping guide.
The guides contain shopping suggestions for its readers alongisde editorial from the content team headed up by Newby Hands and Alice Manning. The print and digital guides have been merged via a collaboration with Blippar, a mobile augmented reality and image recognition platform. The use of Blippar provides the reader with additional content that can be viewed via blippable pages, which contain a selection of how- to videos, behind the scenes footage and a virtual nail polish tester.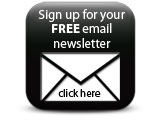 The digital guide has already launched on feelunique's website, while 1.2 million printed issues have been distributed to UK consumers.
Companies