in-cosmetics 2013 to feature two new zones and a water focus
The show will include a focus on innovative uses of water in personal care product development
in-cosmetics will put the spotlight on water at the 2013 show, which takes place in Paris on 16-18 April, the organisers have announced. The focus will reflect the naming of 2013 as the International Year of Water Cooperation by the United Nations and will provide a chance for attendees to reflect on how water is used in the personal care industry. The show will include panel discussions on H2O innovations and initiatives, as well as an H2O Trail that leads delegates to stands with formulations, ingredients, product concepts and technologies that all use water innovatively for the development of personal care products.
Also launching at in-cosmetics 2013 will be two new zones. The Fragrance in Cosmetics Zone will provide access to fragrance houses, producers and distributors of fragrance ingredients who will be showcasing their latest products, as well as interactive pods for the discovery of new scents and an exploration of the latest trends in fragrance in the Marketing Trends Theatre. The second new zone, the Testing and Regulation Zone, will provide a dedicated platform for visitors to gain advice on the legal frameworks in Europe, Asia and the US, as well as the latest advances in testing technologies.
In addition, in-cosmetics 2013's free to attend Educational Programme will contain over 20% more content than the 2012 show, organisers say, including Innovation Seminars highlighting exhibitors' most recent launches and Marketing Trends presentations which the organisers says are designed to inspire and inform.
The show will also feature a range of paid for Workshops where delegates can learn more about formulation techniques, regulatory requirement and the latest scientific advances.
Also returning will be the ever popular Innovation Zone where exhibitors will show innovative ingredient launches from the six months leading up to the show.
Awards will also be presented at the show for Lifetime Achievement, Innovation Zone Best Ingredient, which recognises the development of three unique active or functional ingredients, as well as Best Ingredient and Most Creative Application.
"in-cosmetics 2013 is a must attend show for professionals in the personal care and cosmetics ingredients industry," said Cathy Laporte, group marketing manager for in-cosmetics. "With more exhibitors, new features and a highly topical show theme, visitors will benefit from more specialised industry content than ever before."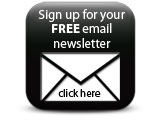 Attendees can plan their visit to in-cosmetics 2013 using the event's newly launched app.
Companies