Formerly known as Phyture Biotech, Vytrus is a pioneer company in Spain, specialised in the development, production and commercialisation of high value active ingredients from the technology of plant stem cells, for cosmetics and dermocosmetics
The know-how and expertise of VYTRUS BIOTECH, turns them into specialists in the development of plant stem cells for the subsequent acquirement of whole plant extracts (with the entire cellular content), not wasting any fraction of active compounds as occurs with traditional plant extract processes.
VYTRUS BIOTECH obtains, in every single one of its developments, the advantages of molecular synergy, since plant stem cells contain a large quantity of proactive essential substances that perform in a synergic way along with the derma-cosmetic active principles of interest, contributing to improved effectiveness of the product.

Research and innovation oriented, VYTRUS BIOTECH proposes the development and the production of plant stem cells and unique ingredients that retain all their potential benefits. It provides its clients with an exclusive and customised service, it develops new cell lines with total warranty of delivery of the required plant material.
VYTRUS BIOTECH offers an innovative proposal: nature and technology in one product. Cosmetic and dermatological needs are translated into active ingredients of plant origin.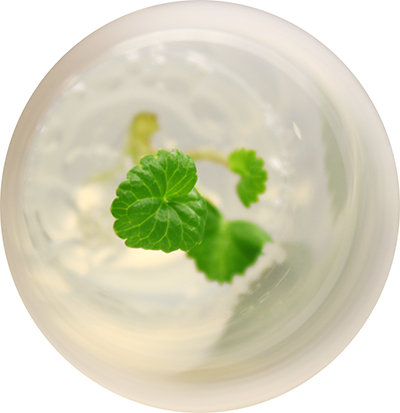 Trajectory - active ingredients developed by VYTRUS BIOTECH
Cosmetic application: Exclusive and tailor-made developments for clients. The company has already in the market the next generation ingredients with anti-ageing, whitening and moisturising applications, and it is launching in In Cosmetics 2016 the first generation of plant peptides.
Dermatology/Medical device: Medical device development in collaboration with a Pharmaceutical company (which claim/application is a regenerative treatment for the Vaginal Mucosa),

becoming pioneers on the launch of a medical device with this technology in Spain.