12 Days of Christmas: Superdrug's new beauty advent calendars are here
SUPERDRUG has unveiled three new beauty advent calendars for the upcoming festive season (from £8).
Consumers will be able to choose from the Studio Beauty Calendar, Bloom 12 Days of Christmas Advent Calendar and the Flutter Advent Calendar.
Each calendar features a range of perfumes, travel-size products and other beauty items.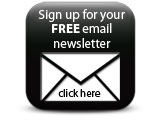 Launch: out now
Companies