13 cosmetics companies unite to create a brand new label for sustainability
The ERI 360 ° Label assesses ingredients' environmental impact in a bid to help companies improve their eco-responsibility
Cosmetics ingredients companies can now easily measure and convey the sustainability and environmental impact of their ingredients with the new ERI 360 ° Label.
Standing for Eco Responsible Ingredient, the label has been created to help companies develop environmentally friendly ingredients by measuring their current performance and offering suggestions for future improvements.
Leading ingredients supplier Gattefossé is among the 13 French cosmetics companies that worked together with the France Eco Extraction association and the PASS (Perfumes Aromas Scents Savours) competitive cluster to define the new label.
Sandrine Lopis-Presle, Research Engineer – R&D Plants Sourcing at Gattefossé, said: "Why did we decide to participate? First and foremost because the objectives of the consortium were fully in line with our  R&D approach and our aspirations for future progress."
The ERI 360 ° Label assesses the eco-responsibility of an ingredient according to three main criteria: the raw material, the bio-processes and the processes used to formulate the ingredient.
Using an evaluation grid based on SMART indicators, ingredients are labelled through an electronic web application which is supported by a training course to help users carry out the evaluation.
Ingredients can achieve a gold, silver or bronze rating based on the evaluation, which then offers companies recommendations for how they can make their ingredients more sustainable.
Lopis-Presle added: "The ERI 360° Label has been created in a real proactive synergy with other partners and we are personally proud of this reliable and robust reference tool."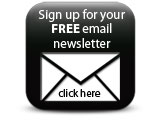 Companies interested in using the label can apply for certification with France Eco Extraction or PASS Cluster.
Featured Companies