70% of girls think beauty's link to happiness is overplayed
Dove study finds that girls from around the world are questioning the role of beauty in their lives
Girls are calling for change in the beauty and media industry, a new study by Dove has established.
In the 2017 Dove Global Girls Beauty and Confidence Report, 5,165 girls aged 10-17 were surveyed across 14 countries.
Supporting Dove's previous reports, the results showed that many girls suffer from self-esteem issues and lack of body confidence.
However, it also unveiled areas of development for brands and advertisers.
Of the respondents, 70% said there is too much importance on beauty as a source of happiness.
Meanwhile, 68% said they wish the media did a better job of portraying women of diverse physical attractiveness, age, ethnicity, shape and size.
"These findings indicate that, despite valiant efforts, body image remains a global issue for girls," said Phillippa Diedrichs, Associate Professor from the Centre for Appearance Research, University of the West of England.
"We still have an enormous amount of work to do in helping girls develop the resilience they need to overcome the impact of beauty and appearance pressures.
"We also need to change the social and cultural environment so that girls are not judged on their looks, and are not held back from getting a seat at whatever table they want - be it in the boardroom or in parliament - because of body image concerns."
Backing their own beauty
Under half of the girls questioned have high body esteem at 46%; low self-esteem has been linked to withdrawal from activities outside of the home, and succumbing to beauty and appearance pressures.
Only girls with high self-esteem were found to cope with the pressures of modern day ideals of beauty with 78% of these girls saying they think they are beautiful even if they are different from what they see in the media.
Of girls with low self-esteem, this figure sinks to 12%.
Supporting the next generation
Sophie Galvani, Global Vice President, Dove Masterbrand, said: "Our research shows that a girl aged 17 is more likely to experience lower happiness and life satisfaction than a ten-year-old. This is a crucial moment in a girl's life where proactive intervention and support is needed."
Dove launched its Self-Esteem Project in 2004 and has helped 20 million young people build their body confidence and self-esteem through workshops and free school resources.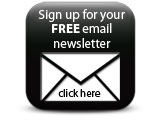 It hopes to reach another 20 million by 2020.
Companies