AI company Magia.ai makes retail bots even more 'human'
The Cognitive Selling Platform will allow retailers to interact with customers in a more human-like manner on any digital channel
magia.ai has announced the launch of its Cognitive Selling Platform, which can deliver human-like sales interactions online and in-store.
This new AI platformwill allow retailers to provide human-like sale assistance to shoppers on any digital platform, including website, apps, social media, messaging service, retail displays and kiosks.
Adding a human-touch to digital selling
The sales bots use natural text language or voice messaging to interact with shoppers.
They can also follow customers' shifting needs that typically occur in natural shopping scenarios and can adapt product selections.
"We have built capabilities not seen before in the market, and are applying those to the most challenging applications of retail where shoppers need to overcome overwhelming choices, complex feature considerations and personal concerns," said Cheng Zou, CEO of magia.ai.
magia.ai has claimed that retailers will be able to deploy the technology within days or weeks, as the virtual sales assistants are already equipped with the relevant selling techniques, therefore only minor customisations would need to be made.
Current programming
Originally, magia.ai first launched the technology for wine retailing, however it says the technology is also suited to cosmetics products.
The magia Virtual Sommelier was trained to sell millions of wines based on region, taste profile, varietals, food-pairing and price.
"We started with wine as a category for fine tuning our Cognitive Selling Platform capabilities because wine can actually be one of the more complex purchases," said Zou.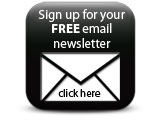 Currently, the programming is being rolled out across the US and will be demonstrated at various events across the US throughout the month.
Companies