ASA raps L'Oréal UK for 'misleading' Rachel Weisz image
But passes Age Re-Perfect ad featuring Jane Fonda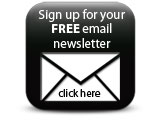 The UK's Advertising Standard's Authority has ruled that an ad for L'Oréal's Revitalift Repair 10 featuring a 'substantially altered' image of Rachel Weisz must not appear again in its current form.

The ASA responded to a complaint made by MP Jo Swinson, who continues to wage a high-profile campaign against digital manipulation in beauty advertising.

The two-page magazine ad featured a close-up image of the actress alongside text stating: "Wrinkles appear reduced; skin looks smoother; skin feels more toned; skin feels more supple; complexion looks more even; skin is luminous; skin texture feels refined; skin looks plumper; it's not a facelift, it's Revitalift."

In response to the accusation that the image misrepresented the results the product could achieve, L'Oréal UK maintained that the product had been formulated to target the signs of ageing in the ways described in the ad. It added that every effort had gone into ensuring the most flattering set-up to represent Weisz as favourably as possible, and that the black and white medium was selected for being more flattering than a colour photo.

The ASA, however, felt that the image had been altered in a way that substantially changed Weisz's complexion to make it appear smoother and more even, and concluded that the ad misleadingly exaggerated the performance of the product in relation to the claims 'skin looks smoother' and 'complexion looks more even'. It judged that the ad must not appear again in its current form.

However, the authority chose not to uphold a similar complaint against a L'Oréal press ad for Age Re-Perfect Pro-Calcium + SPF15 featuring a photograph of 74-year-old Barbarella star and L'Oréal spokesmodel Jane Fonda.

In this instance, the ASA concluded that consumers were likely to expect a degree of glamour in images for beauty products and would therefore expect Jane Fonda to have been professionally styled and made-up for the photo shoot. It noted that the overall appearance of the image of Jane Fonda that appeared in the ad had not been significantly modified.
Companies