AS Beauty scoops up QVC favourite Mally Beauty
New York beauty brand owner vows to take make-up artist Mally Roncal's label to 'the next level'
AS Beauty has announced it is to acquire Mally Beauty, the colour cosmetics brand founded by celebrity make-up artist Mally Roncal.
Roncal was one of the first make-up artists to be featured on QVC and her collection smashed the shopping channel's records when it debuted in 2005, selling out in just 40 minutes.
New York-headquartered AS Beauty said it was attracted to the brand because of its user-friendly products and Roncal's 'magnetic' presence.
"We believe that beauty is about empowerment, and confidence is exactly what Mally Beauty instils in women around the world," said Ralph Azrak, Chief Operating Officer of AS Beauty.
"We are thrilled to add another female-founded brand to our growing portfolio and we're certain that our team can propel Mally Beauty to new heights by expanding distribution, strengthening e-commerce and bringing innovative products to an even broader audience."
Roncal, who has worked with names including Beyoncé, Jennifer Lopez and Angelina Jolie, added: "With a million things to juggle in their lives, the last thing I want my Mallynistas to worry about is their make-up.
"If a woman can feel good about how she looks and know that the make-up she applied at seven in the morning is still going strong at seven at night, she can rule the world!"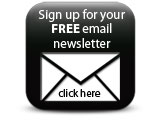 AS Beauty's acquisition of Mally Beauty comes two years after its purchase of Julep Beauty and QVC's longest-standing cosmetics line, Laura Geller.
Companies