A first look at Foreo's new UFO face mask gadget
With a unique attachment, the UFO device could be the next frontier in smart masking
Foreo has launched an other-worldly answer to skin care and the ongoing trend for face masks.
The UFO (£249) is designed to stimulate collagen production, even skin tone and brighten the complexion, while killing off spot-causing bacteria.
The medical-grade silicone device combines LED, thermo and cryo-therapy with T-sonic pulsations of 10,000 per minute to help heal skin.
It also features a clip that can hold any of its seven new activated sheet masks, enabling the wearer to massage the mask over their face as opposed to wearing it in the traditional way.
The masks cater for different skin needs with options including a morning mask with hyaluronic acid and red algae to hydrate and protect, and an evening mask with ginseng and olive oil to replenish and relax.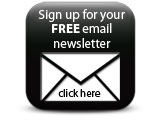 Sweden-based Foreo promoted The UFO device's launch with a series of stunts at major landmarks in Bristol and London in the UK, and Poland.
Companies