Advanced Nutrition Programme releases its answer to rejuvenating collagen
The new Skin Collagen Plus includes two key products to help support collagen production
Skin care supplement brand Advanced Nutrition Programme has released its answer to optimising collagen production.
Skin Collagen Plus (£36) features two key products, which are designed to help collagen production.
The Skin Collagen support capsules contain plant antioxidants such as hesperidin, rutin and grape seed extracts with synthetic vitamins A, C and D.
Meanwhile, the Skin Vit C tablet combines vitamin C with bioflavonoids to support collagen rejuvenation, even skin tone and promote skinís health.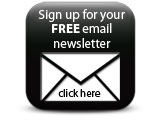 The range will be available from 1 April from health and beauty retailers in the UK and Ireland, Harvey Nichols and online.
Companies