Advantages of Lipo Chemicals Silkflo liquids
Silkflo products are clear, colourless, odorless, non-volatile, high purity hydrocarbon liquids
A versatile, clear silky choice
Silkflo products are clear, colourless, odourless, non-volatile, high purity hydrocarbon liquids. Structurally, they are fully hydrogenated oligomers of 1-decene. There are three products in the Silkflo line: 362, 364 and 366. Their unique, non-oily feel sets them apart from mineral oil and other oils, esters and hydrocarbons used in the personal care market. The Silkflo products are used as emollients, moisturisers, hair conditioning agents and solubilisers for active ingredients and fragrances. They are compatible with cyclomethicones, silicone, mineral oil, cosmetic esters, oils and hydrocarbons. They can also be used with waxes to help reduce syneresis in stick formulations. Because they are fully hydrogenated, the Silkflo products are resistant to oxidation and stable over a wide pH range, allowing them to be used in low and high pH systems.
Silkflo offers clear advantages that extend the opportunities for imaginative formulators. A variety of formulations have been developed using Silkflo as an alternative to mineral oil, squalane, cyclomethicone and polyisobutene. Silkflo products are the ideal choice for moisturising lotions, non-oily cleansing lotions, non-oily emollient bars, watering-oil cleansing creams and cationic lotions.
All Silkflo products are non-comedogenic, non-toxic, and non-irritating. Silkflo has a history of safety in personal care formulations and complete technical backing.
Key Benefits:
Unique, non-oily feel
Usable in a wide pH range 
Conditions and adds shine for hair care
Reduces or eliminates whitening in AP/DEO formulation
Features:
Hair conditioners
Moisturising lotions
Cleansing lotions
Cleansing creams
Cationic lotions
Lipsticks
Antiperspirants
Colour cosmetics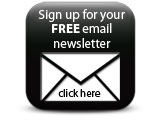 Click here for more information
Featured Companies