Affordable pack sizes key to beauty market growth
Euromonitor report says Asia Pacific growth is fuelling demand for single-use sachets
Selecting the correct pack size could spell the difference between success and failure in the beauty sector. According to a newly released report from Euromonitor International – 4 Key Global Trends For Packaging in Beauty and Personal Care – affordable pack sizes are key when targeting price-conscious consumers.
Mylan Ngyuen, Packaging Analyst at Euromonitor, said: "Choosing the right pack size can help brand owners and packaging manufacturers to keep prices low in order to ensure that products remain affordable and are marketed at the right price point. This is particularly key for markets such as India and Indonesia where per capita spend remains low. For example, single-use flexible plastic sachets in these countries are offering an entry price point to consumers with lower disposable income, while it also fits these markets' independent retail landscape."
According to the market analysis company, the beauty and personal care packaging industry has exhibited good volume growth over the 2011-16 period, rising at a CAGR of 3% to exceed 146 billion units.
Strongest expansion was in developing regions, in particular in Asia Pacific, where the largest gains were found in oral care, hair care and skin care packaging.
As well as changing habits in developing regions, other driving trends in beauty and personal care packaging cited by Euromonitor included value for money, convenience of use and eco-friendly positioning.
"With consumers demanding more from products, packaging that also delivers added value and functionality will continue to play a strong role in the purchasing decision," said Ngyuen.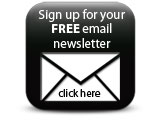 Commenting on eco-trends, she added: "Refillable pouches with their lightweight and sustainable properties are likely to continue to gain ground while compressed metal aerosol cans in smaller pack sizes that address both green concerns and convenience are another candidate for growth."
Companies