Aïda Moudachirou Rebois joins MAC as marketing boss
Charged with overseeing marketing and product development, the former Revlon Senior VP brings 18 years of experience to the global role
The former Revlon Senior VP of Global Marketing at Revlon, Aïda Moudachirou Rebois, has been nabbed by colour beauty giant MAC Cosmetics for a top marketing role.
Effective this week, Moudachirou Rebois, as MAC's Senior VP Global Marketing, will lead the Estée Lauder Companies-owned brand's global marketing strategy, overseeing the consumer and product marketing teams.
She will also act as key global partner to regional teams globally, and help drive product development worldwide for the beauty brand.
She brings with her 18 years of experience, across a host of major beauty conglomerates.
As well as serving latterly as Revlon's marketing Senior VP of Global Marketing, she has held roles with personal care giant Johnson & Johnson, where she held the role of VP Skin Health and Brands.
She also spent 15 years with beauty's largest cosmetics business L'Oréal in its European, US and African markets for its L'Oréal Paris cosmetics unit.
During her time with the firm she also worked across L'Oréal's The Body Shop, Maybelline and Garnier, and fragrance brands Ralph Lauren and Lanvin.
"Aïda has an innovative and flexible leadership style, cross-industry experience and global brand-building expertise, which combined with her multilingual, multicultural background, will undoubtedly help to drive the global MAC business forward in our complex fast-changing environment," said Philippe Pinatel, Global Brand President at MAC.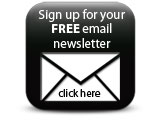 "We couldn't be more thrilled to welcome her to the MAC family."
Companies