Ancient Hanging Gardens spark inspiration for Jo Malone London's Lost in Wonder collection
The two new permanent fragrances have been inspired by the ancient wonder of the world, which caught the attention of Jo Malone London's Head of Fragrance at an exhibition four years ago
The new Lost in Wonder Autumn/Winter collection by Jo Malone London has been inspired by the ancient Hanging Gardens of Babylon.
One of the seven wonders of the ancient world, the fabled gardens adorned the capital of the Neo-Babylonian Empire and are said to have been built by King Nebuchadnezzar II in the sixth century BC as a gift to his wife, Amytis.
As part of the new collection, Jo Malone London has added two permanent additions – Fig & Lotus Flower and Cypress & Grapevine – to its fragrance offering, created by master perfumers Sophie Labbe and Alexis Dadier.
Speaking about the scents, Jo Malone's Head of Fragrance, Celine Roux, explained how visiting an exhibition of the ancient gardens had captured her attention.
"Back in 2016, I visited an incredible exhibition that showcased depictions of ancient fabled gardens throughout history.
"I love this idea of fantasy and faraway lands, and I was captivated by one story in particular – that of the mythical 'Hanging Gardens'."
She also said how she was drawn to the "romance and picturesque nature" of the story and wanted to translate that into two scents.
"The story of the garden is so rich, so we needed to create two fragrances to fully do the inspiration justice," she added.
"We were drawn to some really interesting ingredients; during our research we discovered that the King liked to go into the gardens and hand-pick ripe figs for his breakfast, and that lotus flowers were often used for their scent during the King's receptions in the gardens.
"The grapevine called to mind the wine served at these celebrations, surrounded by statuesque trees such as the cypress tree."
From the new pairings Fig & Lotus Flower is said to be a light, floral and fruity scent.
"When we visited the exhibition, the lushness was so apparent, so we decided to combine these two elements – the fig and the lotus flower – together," added Roux.
"Lotus flower is also highly symbolic, it represents purity and enlightenment, so it was a perfect match to translate the elegance of the garden into an olfactive story."
Meanwhile, Cypress & Grapevine was powered around two modern fougere accords, which are notes typically found in masculine fragrances, such as lavender, geranium and moss.
Amber was also used to create warmth in the scent.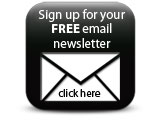 Jo Malone London's new additions are available in different sized colognes, while the Cypress & Grapevine scent can be bought in a shower gel (from £38) via jomalone.co.uk.
Companies