As individual as you are – our product development
Ready to Market Formulas According to All Valid Guidelines
For more than 40 years the focus of Institut Dr. Schrader Beratungslabor is independent product development for the global cosmetic industry. Based on your ideas, we develop innovative, custom-made products in our formulation laboratory. All formulation types are possible, e.g.
Creams
Pump Sprays
Lotions
Mousses
Gels
Sticks
The individually developed formula becomes the customer's property. This means maximum independence and flexibility for you.
Our customers get one-stop service: from the jointly developed product idea to planning the formulation, to carrying out compatibility and efficacy tests for claim support, consumer and product stability tests and even to scale-up with the latest Becomix technology. During the development period, all institutes of the Schrader group work closely together which shortens the time until product launch.
Additionally, research projects on problems that go beyond day-to-day development work are carried out in Institut Dr. Schrader Beratungslabor. The findings, often gained by working with independent partners from industry and universities, are then used to implement innovative product concepts or for product optimisation.
We are constantly searching for new, efficient and well-tolerated raw materials. The Institutes Dr. Schrader already have a wide range of raw materials at their disposal. We offer application-oriented testing and development of basic formulas for new raw materials.
One of our focuses is the development of sunscreen formulations. Ever since the first modern sun protection product was introduced in 1933, this product type has been continually advanced and adapted to consumer needs. The demand for ever higher sun protection factors (SPFs) has grown continuously over the past decades with the awareness that sunlight, besides its many positive influences, also has harmful effects, especially on skin. At the end of the 1970s, SPF 20 was the maximum SPF which could be obtained with the then available technologies whereas today the maximum regulated by law in Europe is SPF 50+. Besides providing UVB protection, according to an EU recommendation, modern sunscreens must protect against longer-wave UVA radiation as well.
Developing highly effective, well-tolerated sunscreens which are cosmetically appealing is an especially demanding task. Building on decades of knowhow, we use cutting edge developments from the fields of UV filters and additives to achieve optimal product performance.
Natural cosmetic lines for skin and hair care are created in conformance with natural cosmetic quality seals. We do this by excluding the use of organic-synthetic colours and synthetic fragrances, ethoxylated substances (PEG), silicones, paraffins and other petroleum products. Raw material selection is coordinated closely with the customer. We are also specialised in developing high SPF sunscreens on a natural basis. Products can be formulated unpreserved.
In addition to the development of new products, we also rework and update existing products and product lines so that they comply with altered legal requirements or modified customer behaviour.
So let us bring your ideas to market – just choose your desired product from our exemplary list of possibilities:
Skin Care
Sunscreens
Anti Ageing
Self Tanning
Skin Whitening
Depilatory products
Antiperspirants, Deodorants
Make-up
Skin Cleansing (Bath & Shower)
Hair Care
Hair Dyes
Anti-dandruff products
Hair Cleansing
Hair Conditioning
Styling products
Permanent waves
Hair Tonics
Hair Protection (UV, Heat)
Consulting – Updating and Optimising Products
In addition to the development of new cosmetics, we also offer expert consulting for existing products and product ranges in order to allow a quick response to altered legal requirements or modified customer behaviour.
For example, we are able to give recommendations for substituting obsolete or no longer available ingredients. If products do not achieve the expected results in efficacy or compatibility tests, Institutes Dr. Schrader can help to find the reasons and offer solutions for optimising the product performance.
Furthermore, we help our customers to comply with legal regulations. We prepare safety assessments and test the marketability of cosmetic products.
Get more information on www.schrader-institute.de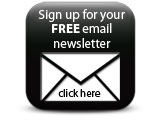 Institute Dr. Schrader, Max-Planck-Straße 6, 37603 Holzminden, Germany Telephone: +49 (0) 5531 93 13 0, Fax: +49 (0) 5531 93 13 500,
E-mail: info@schrader-institute.de
Companies