Ashland builds on skin healing tradition with American Clary Sage essential oil
The essential oil is the second constituent of the plant to be utilised by Ashland
Specialty materials company Ashland has introduced a new essential oil, American Clary Sage, which claims to build on the tradition of healing the skin.
Ashland extracts two main constituents from the clary sage plant: its essential oil and sclareol, both of which are used in the fragrance industry.
The American Clary Sage essential oil is produced during a two-stage extraction process.
"Clary sage and its essential oils have been used for centuries by healers," said Neil Astles, Global Marketing Manager, Ashland.
"Scientific publications support the well-known traditional use for this essential oil for skin calming and antimicrobial activities, and it is still used today in aromatherapy for a variety of ailments."
"I am pleased we have another use for our clary sage crops," added Guus Gerritsen, Vice President Oral Care and Home Care, Ashland.
"Sclareol has always been our primary extract. Using distillation, we are able to annually extract four to five tons of American Clary Sage essential oil for use in a variety of household and personal care applications, as well as fine fragrances."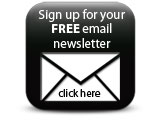 Ashland's American Clary Sage (Salvia sclarea) is grown by a network of farmers in the US' North Carolina and for the new ingredient Ashland used field trials to boost crop production and improve the quality of the clary sage grown.
Featured Companies