Asquan Group's new product release: Coconut Infusion Brush
Sponsored by Asquan Group
Say hello to the newest development in Asquan Group's Brush category- the Coconut Infusion Brush!
With handles crafted from coconut wood and brush hairs 100% natural in colour, the brush collection is skin-friendly and ideal for daily use.
The coconut infused filaments have proven to have antibacterial effects and with specialized bristles applied the brush can allow for better product pickup when compared to other regular brushes.
The brush tufts are available in a variety of shapes and sizes, with sets ranging from regular size to mini's and offered in the trendy Kabuki style.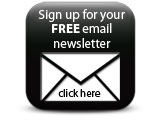 To learn more about this product visit Asquan Group at MakeUp in Los Angeles – Booth A36 or email info@asquangroup.com!
Featured Companies