Asquan's new Bauhaus range
Inspired by the most influential modernist design movement of the twentieth century, the Bauhaus range combines clean, crisp-edged geometric shapes to create a strikingly pure aesthetic.
This range is clean, contemporary and versatile and comes Iin three sizes of compact (27, 36 and 59mm pan) accompanied by a lip gloss and mascara.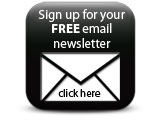 For more information on this and other Asquan products contact info@asquangroup.com.
Featured Companies