Australia introduces cosmetic animal testing ban
New law created with reinforcement measures from animal cruelty charities
Australia has become the latest country to ban animal testing for cosmetics after the Australian government passed a bill that will prohibit the practice in the country.
The Australian Senate has passed the Government's Industrial Chemicals Bills 2017, which includes measures to ban reliance on new animal test data for chemicals introduced into Australia for use as ingredients in cosmetics.
The country will no longer accept results derived from animal experiments as evidence of a cosmetic product's safety or efficacy.
This means cosmetic brands will be now required to show that their products are safe and operational with non-animal testing methods and data.
In partnership with Humane Society International (HSI), the government outlined 11 measures to guarantee that all cosmetic ingredients are covered in the ban.
The government has said that funding will be available to help beauty businesses implement non-animal testing methods to comply with the new law.
The news has been welcomed by animal cruelty charities including HSI and its #BeCrueltyFree Australia campaign partner Humane Research Australia.
"We are pleased to welcome this milestone in moving to end reliance on cruel and outdated cosmetic animal testing in Australia," said Hannah Stuart, HSI Campaign Manager for #BeCrueltyFree Australia.
"Paired with the Government's additional commitments to HSI, this ban reflects both the global trend to end cosmetics cruelty, and the will of the Australian public which opposes using animals in the development of cosmetics."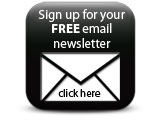 Companies