Avon introduces ANEW rotational night treatment cream
Avon ANEW Reversalist Infinite Effects Night Treatment cream (£28) helps customers to switch up their skin care routine in a similar vein to how HIIT training fitness workouts encourage the body to keep working at its best.
The packaging has two products in one, which should be used on a two-week rotation.
Step 1 is the prep phase with phytol and humectant to prep, replenish and moisturise the skin.
Step 2 is the treatment phase with a retinol complex to help reduce the signs of ageing and boost collagen.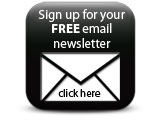 Launch: out now
Companies