Azelis exhibits natural beauty range at in-cosmetics Asia 2018
Azelis is delighted to announce the company will exhibit at in-cosmetics Asia, Bangkok, Thailand, the leading event in Asia Pacific for personal care ingredients.
The exhibition brings together personal care ingredients suppliers with finished product manufacturers looking to network, learn about future trends and discover new products.
This year's theme at the Azelis booth (stand G10) is 'Natural Beauty' and 37 formulations, created by Azelis' regional personal care labs, will be on display.
Highlights & rationale
Trade show attracts visitors from the entire Asia Pacific region who are looking to find new ingredients and innovations from the international suppliers.
In-cosmetics Asia is perfect platform for Azelis to reinforce presence in South East Asia, a region which offers substantial growth opportunities.
The Asia Pacifiç regions sees a growing demand for natural products that fit in a healthy lifestyle. Claims such as "natural", "vegan" and "organic" are becoming increasingly important to consumers when choosing a product.
Azelis' "Natural Beauty" range includes products where chemical ingredients are replaced by natural, environmentally-friendly ingredients.
At this year's edition of in-cosmetics Asia, Azelis will showcase formulations with natural ingredients for skin care, hair care and baby care products.
Visitors of the stand will be able to sample 37 formulations with multi-functional, natural polymers for rheology modifier to provide the desired viscosity for personal care products and natural and organic extracts with a high concentration of functional ingredients such as flavonoids, polysaccharide, amino acids, silicic acid and minerals.
Penreco, a leading independent producer of high-quality, specialty hydrocarbon products in North America, will co-exhibit at the Azelis stand.
Following a longstanding partnership with Azelis EMEA, Azelis APAC also recently extended the distribution agreements with Penreco, to further create value for its customers and consumers together.
Azelis has been present in Asia Pacific since 2005, when the company set up their first raw material sourcing platform in Shanghai, China.
Soon after, India and Australia were added to the map. In 2012, Azelis moved up in gear and began experiencing great acceleration in growth. Since then Azelis has established 23 application laboratories and 21 new offices together with a regional headquarters in Singapore.
Azelis has fifteen personal care application laboratories around the world, including four in Asia Pacific, in China, Japan, India and Indonesia.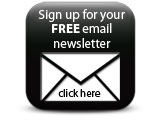 Visit Azelis at in-cosmetics Asia on stand G10 on 30 October – 1 November 2018.
Companies