BASF adopts RSPO sustainable palm oil model
More than a year ahead of schedule, the chemical company is switching 330 palm-based products to its sustainable alternative
Chemical company BASF is rolling out a new supply chain model for the production of palm oil in a bid to strengthen its sustainability commitment.
The Mass Balance (MB) model works by mixing conventional and sustainable palm oil through the supply chain and is designed to foster the physical flow of certified raw materials.
The model has been developed by non-profit organisation Roundtable on Sustainable Palm Oil (RSPO) for companies to adopt.
The roll out is said to form part of a wider initiative from BASF to ensure its ingredients are ethically sourced.
Kelly Shenton, Business Manager - Personal Care Divison at Cornelius, BASF's UK distributer, said: "We are extremely proud to represent BASF as a principal.
"Its RSPO membership and successful sustainable palmful roll out truly demonstrates the company's total dedication to providing ethically sourced ingredients to the market, delivering tangible benefits to global communities."
She continued: "Not only this, but it's a fantastic move to spark change in the wider industry."
Image via rspo.org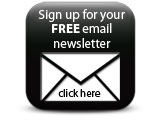 Featured Companies