BASF gains EU approval of nano-sized UV filter in cosmetics
BASF has welcomed the official entry of Methylene Bis-Benzotriazolyl Tetramethylbutylphenol (MBBT) as a nano-sized UV filter into Annex VI of the EU Cosmetic Regulation. MBBT is an ingredient of the BASF product Tinosorb M.
"We are the largest supplier of safe-to-use, high-performance UV filters that help to protect the skin against the harmful effects of UV radiation such as sunburn, premature appearance of wrinkles and – with frequent intensive exposure – an increased risk of skin cancer. Tinosorb M is an integral part of our broad sun care portfolio and has proven its relevance for many years by being used in numerous consumer products worldwide. We welcome the EU approval of MBBT in nano form after this long transitional period," said Dirk Mampe, Vice President, Business Management Personal Care Solutions Europe.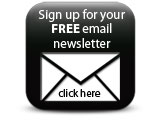 Tinosorb M has been on the market and widely used since 2000, the year MBBT received its approval as cosmetic UV active ingredient, and has not been changed since. An additional approval, however, was required for products in nano form due to the recast of the EU cosmetic legislation (Regulation (EC) No. 1223/2009) in 2009. In 2015, the Scientific Committee for Consumer Safety (SCCS) published a positive scientific opinion on the safety of MBBT (nano) which it reconfirmed in January 2018 after assessing additional questions raised by individual EU member states. It is now BASF's third UV filter in nano form to be approved for use in cosmetics in Europe after Tinosorb A2B in 2014 and Z-Cote in 2016.
Featured Companies