BASF introduces biodegradable complexing agent
Neutrol MGDA forms stable complexes with metal ions in personal care applications
BASF has launched Neutrol MGDA, a readily biodegradable complexing agent for personal care applications.
Said to be highly stable over a wide pH range, the material is eco-friendly and easy to formulate.
Complexing agents are used in cosmetic formulations to form stable complexes with metal ions, thereby inactivating their negative influences on the final formulation.
"During the production process, there are multiple ways metal ions can be introduced to formulations and affect their properties, such as durability. Therefore, complexing agents are essential for creating stable cosmetic products," explained Dr Hans-Martin Haake, Head of Market Development Hair, Body and Oral Care at BASF Personal Care Europe.
"Neutrol MGDA is the perfect solution for manufacturers of cosmetic products looking for an eco-friendly alternative to poorly degradable complexing agents."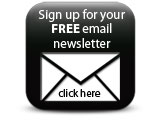 Neutrol MGDA is cold processable and contains no preservatives. Due to its sustainability benefits, it meets the requirements of the Nordic Ecolabel.
Featured Companies