BASF pays out $73m over claims it concealed asbestos in its talc
The decade-long case said the chemicals supplier had knowingly concealed asbestos found in its talc at court cases brought against it from 1984
German chemicals goliath BASF has settled a decade-long lawsuit claiming it knowingly concealed asbestos fibres in its talc.
The personal care supplier and its counsel Cahill Gordon agreed to pay out US$73m in funds to as many as 20,000 plaintiffs.
Claimants who brought a case against BASF, formerly Englehard, between 1984 and 2011 will be able to seek between $500 and $175,000 in funds, depending on the severity of their injuries.
"After more than nine years of contentious litigation and extensive discovery, the parties, with the assistance of mediators, have reached a proposed class action settlement that is fair, reasonable and adequate for class members," the motion for preliminary approval of the settlement stated.
"The settlement recognises that the plaintiffs and the defendants each face substantial risks and costs in proceeding further with this litigation, and that resolving the case now provides benefits to both sides."
According to the suit, Englehard hired Cahill Gordon to defend it against claims that Emtal Talc it produced between 1967 and 1983 contained cancer-causing asbestos.
However, plaintiffs said the firms had falsely argued there was no evidence its products contained the carcinogen, and had used this claim in order to dismiss or settle thousands of claims.
The latest case was initially dismissed by the trial court but was revived on appeal to the Third Circuit, which kickstarted years of discovery, disputes and attempts at mediation.
BASF said it did not oppose the settlement and would receive full release from liability if the funds were approved.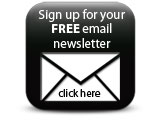 The company has been contacted by Cosmetics Business for further comment.
Featured Companies