BASF reveals 4 new active ingredients to tackle signs of ageing
The ingredients will work to improve oily skin, dark spots, fine lines and wrinkles
German-Based chemicals company BASF has revealed four new active ingredients at Cosmet'Agora in Paris.
The new ingredients will work to tackle specific skin care concerns from fine lines and wrinkles to dark spots and oily skin.
Bix'Activ, extracted from Bixa Orellana seeds, reduces sebum production by restraining the proliferation of sebocytes in sebaceous glands, which works to reduce oily skin.
DN-Aura tackles pigment spots by decreasing melanin synthesis in melanocytes, reducing the appearance of dark spots.
The extract is derived from the leaf of the Vietnamese langsat tree from the Mahogany family.
Neurobiox, derived from the Achillea millefolium works to restore cell communication by stimulating the skin's neuroreceptors and was found to have very positive effect during a placebo-controlled study, according to BASF.
Meanwhile, Phytosoothe is said to protect and restore the physical and microbiotic skin barrier.
This biometric active is designed to be suitable for formulations developed for sensitive skin or babies.
Meanwhile, BASF also developed three unique leaf extracts, inspired by plant defence strategies, in an effort to protect skin agains blue and UV light.
This includes Ciste'M, DN-Age and Arganyl.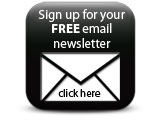 Featured Companies