Baralan introduces new line DEMI
classical, elegant and versatile
Classical, elegant and versatile
Thanks to the different capacities and to its slender shape this line of bottles can be used for the following product categories:
Nail polish: The 3 ml and 6 ml bottles can be combined with different brushes and caps for an exclusive and elegant nail polish set;
Make up: The 6 ml bottle can be combined with mascara, eyeliner and lip-gloss applicators;
Skin care: 30 ml version can be utilised for dispensers or droppers, perfect both with creams and foundation;
Fragrance: 30 ml is also available with crimp neck compatible with spray pumps for fragrance and it is available also in pocket version 3 and 6 ml
Furthermore, Demi 3 and Demi 6 can be combined with Over-cap Twin to create pretty and functional duo sets.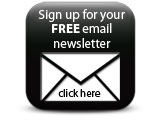 3 ml and 30 ml bottles are in a super weight version, with a thicker distribution of glass on the bottom that makes these bottles even more elegant. To complete the 30 ml set the URAL over cap has been developed , compatible with both cream and spray pumps, with a shape studied to have an aesthetically pleasing look. All sets can be personalised through different decoration techniques which allows for a more distinctive characterisation of the packaging.
Featured Companies