Baralan introduces the new LINK overcap
Baralan presents the new overcap, LINK with a simple and original design.
LINK is an innovative overcap which satisfies the needs of a market increasingly looking for solutions of multiple packaging.
This overcap has an interlocking system which allows one to create different colours and product combinations from two, three, to four or more solutions.
LINK is suitable with Baralan MINA bottles of 8.0 and 10.0 ml and different accessories for nail polish and MakeUp.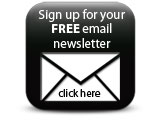 Baralan LINK is demonstrated in the video below:
Featured Companies