Baralan presents Claudette: the versatile packaging
From fragrances to essential oils to make up Claudette can be used in different ways.
Available with multiple functions:
Cream and spray pumps
roll on with plastic, glass or metallic rollerball
dropper
mascara
lipgloss
Versatility is just one of the characteristics of this glass bottle. Claudette, with its cylindrical shape, easily avails itself to every type of decoration and personalisation. Thicker glass on the bottom makes it more precious and elegant and finally its dimension is ideal to tuck into a handbag.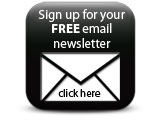 In addition to the 8ml version Claudette is also available in pocket size, 4 ml, suitable for nail polish but also available as a roll on or with a dropper.
Featured Companies