Baralan's Demi: A slim shape for an elegant look
Comes in 3ml and 6ml bottles
The Demi line has an elegant but versatile look, thanks to its recognisable rectangular and slim shape.
With its different capacities, the smaller 3ml and 6ml bottles can be combined with brushes or applicators and caps for exclusive and elegant make-up sets, whilst 30ml bigger capacity is suitable for skin care and fragrance to be combined with pumps or droppers, also available with crimp neck.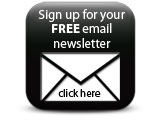 Try them to create your beauty routine!
Featured Companies