Baralan's Raquel line: Fascinating simplicity
Raquel is a perfect mix of functionality and beauty
The Raquel line offers a wide range of glass products for the three market axes of skin care, make-up and fragrance.
A timeless product, beautiful in its classic style. Simple but precious glass bottles with square shapes that give stability to the packaging itself and integrity to the product contained.
Raquel is a perfect mix of functionality and beauty that embodies Baralan's art of merging the practical form of the products with their magical simplicity.
Raquel line preserves the freshness of skincare products, captures and spreads the essence of perfumes and enhances the brilliance of nail polish.
It is designed to meet the ever broader needs of the market by proposing various capacities, ranging from 5ml to 100ml that can be used with different accessories.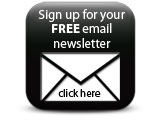 Raquel is elegant: it catches the attention with its fascinating simplicity and ultimate sophistication.
Featured Companies