Bathroom products – bubbling over
The bath and shower products market increased nearly 6% between 2008 and 2009 and manufacturers have tried to maintain this momentum throughout the past year with a diversified offering, reports Julia Wray
The bath and shower products market increased nearly 6% between 2008 and 2009 and manufacturers have tried to maintain this momentum throughout the past year with a diversified offering, reports Julia Wray
Whenever consumers are forced to slash their beauty budgets they are far more likely to opt for a cheaper shower gel than switch their foundation or anti-ageing cream. But despite this danger in the face of continued economic instability, the global bath and shower products market enjoyed another year of steady growth to reach over $31bn in 2009, according to data from Euromonitor International.
"The global bath and shower industry has fared well in recent times, putting in a respectable 6% growth from 2008-9," comments Euromonitor's industry analyst, beauty & personal care, Carrie Lennard. "This growth rate was the same as the previous year despite the commodity status of bath and shower, meaning that the threat of trade down to cheaper brands and private label was greater than for most beauty and personal care categories."
"Bathroom products are usually split into two sections – basic essentials and pampering, or special, products. The basics are everyday requirements at affordable prices – cheap and cheerful to get the job done," adds Herbie Dayal, ceo of KMI Brands. "The trend is definitely to more luxurious products, with consumers demanding better fragrances, richer formulations, more exotic ingredients and more effective products."
Bath & shower
31079.2
5.9
Bar soap
12412.2
8.5
Bath additives
3285.3
-2.3
Body wash/shower gel
9172.6
3.1
Intimate hygiene
1493.9
8.4
Liquid soap
3441.6
12.9
Talcum powder
1273.6
3.5
In terms of retail value growth was driven by increased sales in emerging regions such as Latin America (+20.1%) and the Middle East and Africa (+15.1%). More established markets experienced less dramatic expansion. "Western Europe saw just 2% value growth in 2008-9 as bath and shower is a very mature category," says Lennard. "Growth in body wash and shower gel is expected to be slower than for other regions because household penetration is already high, leaving fewer users to convert from bar soap."
World
31079.2
5.9
Asia Pacific
8469.3
4.8
Australasia
348.4
6.0
Eastern Europe
2115.9
2.8
Latin America
4438.6
20.1
Middle East & Africa
1770.5
15.1
North America
6030.1
2.5
Western Europe
7906.4
1.8
Standing out
As is often the case with commodity sectors, bath and shower product manufacturers sought to boost their brands' profiles through a variety of initiatives. Radox ran a competition challenging customers to name its new Radox Shower Smoothie – due out in March.
Meanwhile Original Source (PZ Cussons) sponsored annual UK-based bike challenge Mountain Mayhem; the rationale being that after a muddy day's mountain biking, participants can clean up with Original Source shower gels.
Other brands put the weight of their name behind CSR projects. Soap & Glory, for example, aimed to educate consumers about the issue of water shortage by encouraging them to take part in a 2-minute Rinse project.
"The earth's biggest problem will soon stem from a shortage of water," Victoria Montrasio, Soap & Glory's global sales & marketing director explains. "Anyone who is able to reach out to a number of people has a responsibility to try to make a difference – I think a lot of companies are doing a great job educating consumers and giving back." And although Montrasio notes that the success of such campaigns is "hard to judge quantitatively" she describes consumer response to the 2-minute Rinse as "amazing" and says it will definitely be repeated in 2011.
"Many new product launches now carry some type of environmental claim, although it need not always relate to the ingredients," says Lennard. "Jo Malone's range of bath products for French Connection, launched in November 2010 (although actually formulated by Malone 15 years ago), features the organic additive Eco Pure in its plastic packaging, which reportedly allows plastic to be fully biodegradable to water and carbon dioxide within a few years.
"And a new line of bath and shower products is set to launch this year called Stop the Water While Using Me (www.stop-the-water-while-using-me.com). Its environmental credentials are that the products are made using natural ingredients, have biodegradable packaging, and are sustainably manufactured. The product's USP however is that it reminds people to turn off the tap when using the product, in order to help the environment."
Sustainability was also on the agenda for Trevarno Organic Skincare, which launched a collection of palm oil-free soaps.
"The ever increasing global demand for palm oil means that even 'sustainable' producers can be contributing to devastating environmental damage in the continuing expansion of this industry," explains Trevarno's manager Richard Cox. "As palm plantations encroach further on forests and peat land this in turn is causing destruction of communities, biodiversity and contributing to climate change. We felt the only solution was to remove palm oil to help lessen the demand for this ingredient."
Available in Nourish and Revitalise, Soothe and Calm, Cleanse and Protect, and Indulge and Relax categories, the soaps contain a blend of natural butters and oils as an alternative to palm oil.
Dove
Unilever Group
Lux
Unilever Group
Palmolive
Colgate-Palmolive Co
Nivea
Beiersdorf AG
Safeguard
Procter & Gamble Co
Dermatology crossover
Efforts by manufacturers to rise above the competition in a crowded marketplace has led to increased segmentation in bath and shower.
"In all beauty markets there is greater segmentation with more brands addressing different needs – high fragrance, naturals, seasonals, stress, spa and so on," notes Dayal. "This is very marked in washing and bathing but also true in skin care, hair care and other categories. It implies that there is a steady stream of new products being marketed and innovation is what drives trial and continued growth in our business."
Recently, such innovation has come in the form of bath and shower products claiming effects more usually associated with skin care.
"A significant number of bath and shower products launched by brands like Dove now make claims such as having intense moisturising or dermatological properties," says Lennard. "It appears that dermatological bath and shower products may now be moving into the mainstream. Unilever's Dove VisibleCare line of body washes, for example, claims to visibly improve the condition of the skin within three weeks."
Indeed, Dove VisibleCare Crème Body Wash products contain a trademarked ingredient, NutriumMoisture, said to address lipid and protein damage. Also addressing moisture deficiency, Johnson & Johnson's new 24hour Moisture Shea & Cocoa line includes two body washes – an exfoliating one and a radiance version.
For sensitive skins, Imperial Leather (PZ Cussons) introduced SkinKind – a range of hypoallergenic shower products, while Sanex launched Sanex Dermo Hypo Allergenic Bath and Shower Gels.
At the premium end of the market, Elemis (Steiner Leisure) introduced Elemis Skin Nourishing Shower Cream, which contains milk protein to help create an environment to correct skin microflora and regulate skin's moisture content.
Launched in September 2010, Connock London's range of bath and body products (including Comforting Body Wash and Soothing Bath Oil) contain moisturising kukui oil from Hawaii.
According to founder Amanda Connock, the oil acts as something of a dermatological panacea. "It is high in essential fatty acids and is very good at penetrating into the skin, so it gives an excellent moisturising effect," she says. "The women in Hawaii use the oil everywhere – hair, body, skin – and for conditions like eczema and psoriasis."
Michelin star cleansing
A recent standout trend has been for fruit scented bathroom products and the gourmand tide is showing little sign of turning. Indeed last year it accelerated with even more savoury and spicy notes added to the mix.
Henkel's Fa launched a Yoghurt Body Smoothie Douche Créme line, comprising four fruity shower gels in a milk-based formula, while Palmolive (Colgate Palmolive) offered Palmolive Nutra.Fruit Shower Crèmes, containing moisturising cream swirled with fruit extracts. KMI's Beautifully Delicious meanwhile brought a strawberry and pomegranate fragranced line of products and a limited edition apple & watermelon bubblelicious bath & shower gel to the table.
Spicy pink pepper provided the basis for Molton Brown's paradisiac pink pepperpod bath & shower product, a feminine counterpart to its best selling re-charge black pepper bodywash. And pepper popped up again in Original Source's Winter Black Pepper and Cardamom Shower Gel.
In fact Original Source took the food theme to another level with its new Gourmet range. Based on experimental flavour combinations, the range comprises Cassis and Cranberry Shower Shot, Lime and Sweet Chilli Spice and Chocolate and Mint Shower Melt.
New from Soap & Glory was The Breakfast Scrub, a blend of oats and sugar boasting a maple syrup fragrance. "Last winter, one of the Soap & Glory team at HQ used to make golden syrup infused porridge oats every morning and Marcia Kilgore, our founder, would always ask 'what is that delicious smell coming from the kitchen?' This was the trigger," Soap & Glory's Montrasio tells SPC. "The name of course comes from The Breakfast Club movie."
Other launches were more traditional. L'Occitane brought out an orange blossom and sweet blackcurrant scented Fleur Chérie Bath and Shower Gel, while Yardley and Woods of Windsor relaunched under new management, an autonomous Yardley division. Yardley introduced a triple milled soap and shower cream in English Lavender as well as triple milled soaps in Lily of the Valley, Peony, Iris and English Rose. And Woods of Windsor now comprises Bath & Body Collections in True Rose, Lavender, Lily of the Valley and White Jasmine.
Spa inspiration
"Unless you live on your own and never go out, taking a bath may be the only part of the day you have all to yourself. So you want the experience to be as enjoyable as possible. You don't necessarily want to jump in the shower and scrub yourself with a cheap soap that is likely to destroy your skin's natural pH," asserts Anna Doyle, founder of new natural spa brand occo.
But as tempting as a relaxing bath may be, consumers appear to have slashed both their me-time and their budget as bath additives took the biggest drubbing of any bathroom product sector, dropping 2.3% to $3,285m.
As Brid Costello, research analyst, Mintel International Group, explains: "The fast pace of modern lifestyles makes showers a more viable alternative to bathing for many people's daily personal hygiene routine and brands are responding to consumers' bathing preferences by offering shower products that are often at once convenient and experience oriented."
Despite the trend leaning towards quick and convenient in 2010, however, those consumers seeking tranquillity were able to choose from several new launches designed to maximise the pleasure of bathing.
Inspired by ancient Norse rituals, Arran Aromatics created new bath, body and home fragrance collection Eydis, built around a clover, gorse and honeysuckle scent.
Looking further east for inspiration, spa brand Rituals introduced a Tao range, which includes three bathroom products: Wai Wang body exfoliating cream, T'ai Chi shower foam and Wu Wei calming cream bath.
Doyle's occo also offered a spa experience from home. It launched with 65 skus – including bath and body washes – divided into six ranges named after the locations in Croatia which inspired their fragrance.
According to Doyle, the brand fills a niche for true spa products that are easily accessible. "I wanted the brand to be equally positioned through spas and in-store retail," she tells SPC. "A lot of products sold in spas are treatments rather than lifestyle products and a lot of retailers have products with the word 'spa' on the label, but they're not true spa products. I felt there was a gap in the market for a genuine spa brand that people could enjoy at home."
The association between Turkish baths and rose petals was exploited by Lush which launched Turkish Delight, a smoothie shower soap containing rose absolute, rose oil and rose water. Lush also updated its cult bath ballistics (oversized, essential oil-based bath bombs) by adding a top layer consisting of ballistic mixed with shavings of bubble bar to create a foam trail.
Dead Sea Source (KMI) also introduced bath bombs (ginger scented in this instance) as well as a monoi-based product line.
Alternatively, Beiersdorf launched the ultimate in convenience: Nivea Double Effect Shower & Shave. Recognising that that many women like to shave in the shower, Nivea's new product contains avocado oil, which ensures that the foam sticks to the skin allowing the razor to glide across to remove hair effectively.
And Lennard believes such products will have a competitive advantage moving into 2011.
"The potential for value-added body washes and shower gels remains strong as consumers continue to show a positive response to the most recent product innovations," she says. Other product categories can expect a less prosperous year. "The bath additives industry is set to contract by $251m as time poor consumers continue to opt for showers. As a result of this habit the main growth in the industry will come from body wash, which is set to see nearly $1.5bn absolute growth by 2014."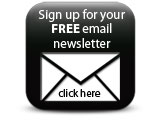 So to stay afloat in the bathroom products market manufacturers would be wise to follow their customers and focus on shower.
Swatting bugs
"Liquid soap sales have been particularly strong since 2009, driven by the H1N1 scare," Euromonitor's Carrie Lennard tells SPC. "Starting with the initial H1N1 outbreaks in Mexico in April 2009, sales of hand sanitisers skyrocketed, leading to 6% global growth in liquid soap over 2008-9."
Manufacturers reacted quickly to the initial swine flu outbreak resulting in a wave of new products with antibacterial and antiviral claims, a trend that continued in 2010 with launches like Dettol's No-Touch Hand Wash System, which senses users' hands and dispenses antibacterial soap without them having to touch a potentially germ-infested pump.
The popularity of such products was highlighted by a recent poll commissioned by the American Cleaning Institute and the Personal Care Products Council in the wake of calls by special interest groups to ban the use of antibacterial agents in personal care, which revealed that 74% of US consumers used antibacterial soap.
And renewed swine flu fears over 2010's winter months mean hand sanitisers will remain a good investment for manufacturers in the near future. "As there are still numerous highly publicised deaths due to swine flu, the scare is set to continue to mark the category out as holding major long-term growth potential for the duration of the flu outbreak," confirms Lennard.
Featured Companies
See also