Baylis & Harding names Kelly Brook as first brand ambassador
After appearing in a sponsorship ad for Baylis & Harding in 2017, the brand has extended its partnership with British model and actress Kelly Brook
Kelly Brook
Baylis & Harding has named British model, actress and TV presenter Kelly Brook as the brand's first ambassador.
Brook previously worked with the brand on a sponsorship ad at the British National Television Awards in January 2017.
Now, she will be responsible for showcasing its collection of products, offering beauty tips via her social media channels, and will star in its Christmas TV ad.
Tania Slater, business partner of Baylis & Harding, said: "We are delighted to have the gorgeous Kelly Brook as the face of our brand.
"Kelly perfectly captures her enchanting lifestyle on her social media - whether that be meandering through her English country garden and lovely home, or escaping to tropical paradise on a romantic getaway.
"It is exciting that our brand will be on those journeys too."
Brook added: "I am thrilled to be working Baylis & Harding.
"I am really looking forward to being involved with the brand this year, it's so lovely to be part of the Baylis & Harding family and also welcome them into my world."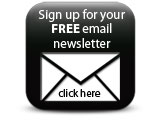 The 38-year-old has previously worked with American footwear company Sketchers and released a fashion and beauty collection with fashion retailer New Look in 2012.
Companies