Beauty device retailer Currentbody receives £5m investment
The UK-based online seller specialises in beauty devices for at-home use
Currentbody.com, a UK e-tailer of at-home beauty devices, has received a £5m investment.
The minority investment, led by NVM Private Equity, will be used to support the online retailer's expansion plans.
Currentbody.com sells beauty devices for face and body from brands including Clarisonic, NuFace, SmoothSkin, Tria, Iluminage and Foreo, among others.
Laurence Newman, Co-founder and CEO of Currentbody.com, said: "Our partnership with NVM is a significant step in developing our unique product offering internationally whilst continuing UK growth. 
"The team at NVM shared our vision and most importantly immediately understood the market opportunity of a pure-play beauty technology platform, making them an ideal cultural fit.
"Working with NVM will accelerate our ambition to provide the largest selection of clinically proven, at-home health and beauty technology in the world. 
"Exceptional product knowledge in this niche area of beauty and excellent customer care from our team has been so important to our success so far, NVM's support will further ensure that those high levels remain as we expand."
Currentbody.com, based in Manchester, UK, was recently named number 22 in the Northern Tech 100 and has experienced 'exceptional' sales growth in the last year.
Liam May, Investment Manager of NVM Private Equity, said: "Currentbody has enjoyed exceptional growth over the past few years, driven by an energetic and ambitious management team with a deep understanding of the beauty market.
We are excited to support the company's next phase of growth, establishing itself as the market leading e-commerce platform for beauty devices in the UK and across the globe."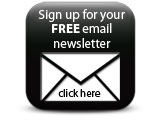 The global beauty devices market is forecast to reach a value of US$94.4bn by 2023.
Companies