Beauty giant Lush opens largest global store complete with perfume library and florist
The new 1,380sqm store will offer more than 300 products, spread across three floors
Ethical beauty giant Lush has chosen the UK to open its largest global shop and spa.
The 1,380sqm store, located on Liverpool's Church Street, is said to offer more than 300 products, spread across three floors and, according to the brand, is big enough to fill with more than nine million of its signature bath bombs.
The space is also fitted with a new concept style interior to host its new beauty services and new handmade products.
This includes Lush's Hair Lab offering treatments and cutting services, a permanent florist selling locally sourced and season bouquets, a perfume library selling exclusive perfumes and books on perfumery, and a Lush spa.
Treatments for the spa include Lush's exclusive percussion massage, 'Shop, Don't Drop', which works to relieve aches and tension from muscles, performed to a soundtrack of musicians from different backgrounds and cultures.
Meanwhile, the brand's Fresh Facial offers a 30 minute relaxing treatment to cleanse skin from dirt and impurities before a medium to firm pressure facial massage.
Commenting on why the brand set up shop in Liverpool, Lush's co-founder Mark Constantine, said: "Liverpool is full of opportunities.
"We have had a lot of experience in this city for a long time and the new shop is geared up to what I hope our customers here need."
He added: "We look forward to encouraging people to use the products in the shop before they go to work out that night."
The launch comes hot on the heels of a number of the brand's 'Naked' store openings.
These stores, across the UK, Italy and Germany, only stock products that are packaging-free.
The first store opening last June to coincide with World Oceans Day and with hopes they will raise awareness of the effect of single-use plastic on ocean life.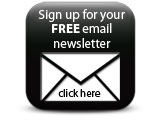 Companies