Beiersdorf sales remain steady for 2011
Positive outlook for 2012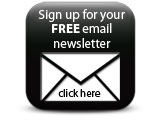 Beiersdorf's 2011 group sales rose 2.1% on the previous year to reach €5.633m, helped by healthy performances for its three global skin care brands. The Nivea brand achieved a global organic growth of 2.1%, boosted by the wide range of activities surrounding its 100th anniversary last year. However its exit from the Nivea make-up business had a clear impact. Dermocosmetics brand Eucerin meanwhile enjoyed a 4.8% growth in global sales, while La Prairie, the group's luxury line, grew 3.4%.

The UK and Russian markets remained strong for all three skin care brands, however other European countries did not reach prior-year levels due to a streamlining of the product portfolio. Latin America and the Africa/Asia/Australia regions also saw positive gains.

As a result, Beiersdorf ceo, Thomas-B. Quaas expects further growth in 2012. "We are making good progress on the realignment of our corporate structures and processes as part of our drive to increase the regionalization of our consumer market. We are optimistic that we will grow in line with the market again in 2012," he commented.


Companies