Bio Nike opts for Lumson packaging
Body Defence line uses two Lumson products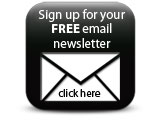 Italian company ICIM has selected packaging solutions from Lumson for its new Defence Body line, part of the Bio Nike brand. Bio Nike chose two containers for its anti-cellulite product: a 400ml bottle with a flip-top cap from the Collezione Victoria range for extensive applications and a 200ml bottle from the same range with a pump for more targeted applications.
A 200ml bottle in translucent PET from the Collezione Indy line was selected for the brand's moisturising oil, while the breast firming cream comes in a 100ml bottle from the Collezione Victoria.
The packaging is decorated with pearl green and translucent colour tones and features silver hot stamping and tampo printing details.
Featured Companies