Boots puts hundreds of jobs at risk as high street slump takes toll
Earlier this year, the UK retailer made 350 staff redundant from its Nottingham head office
Beauty retailer Boots could close up to 200 of its stores across the UK.
A review of its stores is said to take place over the next 12 to 18 months, putting hundreds of jobs at risk.
Parent company Walgreen Boots Alliance announced in January that it was looking to cut US$1bn in costs, which could be the catalyst for this decision.
The announcement comes amid more woes for the UK retailer after making 350 staff redundant at its Nottingham headquarters.
It also suffered a slump in profits in 2018.
Meanwhile, its second quarter results showed a decrease of 23.3% income compared with the same time last year.
In an effort to keep up with competition from the high street and online, in April Boots announced it would revamp its in-store space to attract millennial customers; swapping traditional beauty counters for department store-style 'trending zones'.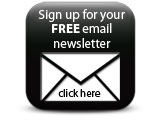 Today, the retailer has around 2,500 health and beauty stores and employs 56,00 staff.
Companies