Brooklyn Beckham shoots second Burberry campaign
Fragrance | Marketing | Retail
The 17-year-old went behind the camera to produce a series of model shots
©Copyright Burberry/Brooklyn Beckham
Burberry has released its new Brit fragrances campaign shot by 17-year-old Brooklyn Beckham.
The video and poster campaign's cast features emerging British models, including Ben Rees and Eliza Thomas (pictured above) as well as Lewis Helim, Todd Dorigo, Liv Mason Pearson, Maddie Demaine, Carvell Conduah and Harry Pourdjis.
The 36 final images shot by Beckham will be available to buy as limited edition posters in-store and online from this month.
The campaign promotes the brand's Burberry Brit fragrances for women and men, which include: Burberry Brit For Her, Burberry Brit Rhythm Floral, Burberry Brit Sheer, Burberry Brit For Him, Burberry Brit Rhythm and Burberry Brit Splash.
The campaign is not Beckham's first for the fashion, beauty and lifestyle brand; at the beginning of the year, he shot his first campaign for Burberry live on Instagram.
©Copyright Burberry/Brooklyn Beckham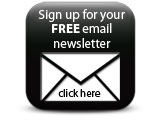 ©Copyright Burberry/Brooklyn Beckham
Companies