California becomes first US state to introduce anti-hair discrimination law
The CROWN act prohibits the ban of natural black hairstyles in schools and workplaces
California has become the first US state to prohibit natural hair discrimination after California Governor Gavin Newsom signed a new bill into law.
The CROWN Act (Creating a Respectful and Open World for Natural Hair) was unanimously passed by the state Assembly last month and prohibits employers and public schools from banning natural black hairstyles, including braids, cornrows, and dreadlocks.
"This is a fundamental issue of personal dignity and personal rights," California senator Holly Mitchell told the New York Times.
"This bill has truly struck a deeply personal chord with people because there is something so deeply personally offensive when you are told that your hair, in its natural state, is not acceptable in the workplace."
The bill is endorsed by civil rights groups and the Unilever-owned Dove beauty brand who have both campaigned against societal and workplace pressure towards women to wear their hair straight.
Although California is the first US state to introduce such legislation, The New York City Commission on Human Rights banned discriminatory grooming policies in February this year.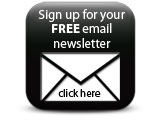 Furthermore lawmakers in the states of New York and New Jersey have proposed similar statewide legislation.
Companies