'Calm your tits' Dr. Lipp introduces debut CBD balm
The new product features the brand's hero Nipple Balm formula with added CBD to soothe skin
The beauty brand of Pontine Paus, Dr. Lipp, is telling consumers to 'calm your tits' with its first-ever CBD product (£8.99).
Designed to hydrate and soothe, the multi-use balm has been created with the same formula as its hero Nipple Balm, but with a boost of CBD.
The brand's formula uses lanolin, more commonly known as wool wax, from sheep in Australia.
Dr. Lipp recommends using it on extra dry and chapped skin, or skin that is sore and cracked.
The balm can also be used as a lip product, primer, for sore noses and to soften cuticles or calluses.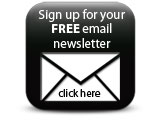 In 2018, the brand launched its first product in 14 years with its trio of Lip Tints, which are available with red radish, sweet potato and elderberry pigments.
Companies