Calvin Klein takes inspiration from Wallis Simpson's wedding ring for new scent
Earlier this month the brand announced Christy Turlington and her husband Edward Burns as the faces of the new fragrance
Calvin Klein has taken inspiration from the wedding ring Edward VIII, who became Duke of Windsor after his abdication, gave to his partner Wallis Simpson for its latest Eternity scent.
The band of diamonds is said to have been inscribed with the word 'eternity', hence the inspiration for the Eternity Signature fragrance.
Perfumer Sophia Grojsman transferred this into the fragrance with floral tones traditionally used in a wedding bouquet, including white lily, white rose, carnation and violet.
Meanwhile, the scent's base tones are said to include sandalwood, amber and musk.
Earlier this month it was announced that American model Christy Turlington and her husband Edward Burns would front the fragrance's campaign.
The Coty-licenced fragrance arm of the American fashion house first cast the 51-year-old in the first Eternity advertising push 32 years ago.
The new initiative is said to celebrate the couple's 'timeless and modern love story', which is shot on a remote beach.
Captured by American filmmaker Matt Lambert, the campaign is shot in black and white with an assortment of colour shots.
This juxtaposition is designed to convey Turlington and Burns' past and present relationship.
Meanwhile, Australian photographer Lachlan Bailey was responsible for capturing the campaign visuals.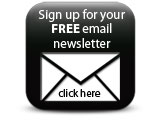 The Eternity Signature scent is set to roll out globally on 1 September.
Companies