Castello Monte Vibiano Vecchio products lift off with Qatar Airways
The new line features beauty products for men and women and will be available to First and Business class flyers
Beauty and winery brand Castello Monte Vibiano Vecchio has extended its partnership with luxury travel company Bric and Qatar Airways.
Bric's new offering of Castello Monte Vibiano Vecchio for men and women will now be available to Qatar Airways passengers flying in Business and First Class.
The line-up includes a lip balm, hydrating facial mist and anti-ageing moisturiser in Business Class, with Night Recovery Cream included in the First Class kits.
For women, the Bric travel bag is available in black with red trim or red with pink trim, meanwhile, the men's bag comes in mustard yellow with navy trim and navy with green trim.
Qatar Airways Senior Vice President for Marketing and Corporate Communications, Salam Al Shawa, said: "We aim to provide a superior service to all of our passengers - from the comfort of their seat , to the food they are served, to their in-flight entertainment.
"Our new line of Bric's amenity bags is of such high quality that they can be used over and over again and for the first time, our female passengers in first class can enjoy turning their amenity kits into cross-body bags."
The news comes hot on the heels of Sunday Riley's partnership with United Airlines, which will be available as amenity kits to consumers on board its flights.
Elemis also partnered with British Airways in March.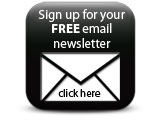 Companies