Cath Kidston makes momentous comeback to high street in time for Christmas
With a new focus on beauty and wellness concepts, the space will be the only Cath Kidston UK store to return
Beauty and homeware company Cath Kidston has made a momentous comeback to the high street just in time for the busy Christmas shopping period.
The company has reopened its London flagship store at 180 Piccadilly on the same day non-essential retailers were given the green light to reopen from England's second lockdown.
The revelation comes eight months after Baring Private Equity Asia, which has had a stake in the business since 2014, struck a deal with administrators to acquire the Cath Kidston brand, e-commerce platform and wholesale operations.
The deal forced Cath Kidston to withdraw from the British retail market, closing 60 UK-based stores and putting 900 jobs at risk.
"London is at the heart of our brand and we are thrilled to introduce the newly reimagined 180 Piccadilly to our customers, just in time for Christmas," said Cath Kidston's CEO Melinda Paraie.
"We are confident that our customers will recognise and love the quality and craft of the products in a highly curated environment, relatable to today's lifestyle."
As part of the 7,00sqft space, Cath Kidston will boast new concepts on beauty and wellness, a bespoke haberdashery and a Christmas gift emporium.
The reopening comes on the back of a transformation plan, which will see the brand adopt a digital-first strategy, with e-commerce expected to account for 85% of the business.
Meanwhile, Cath Kidston's Creative Director, Holly Marler, who joined the group from Liberty London, added: "The Cath Kidston ethos is rooted in creating beautiful, functional pieces curated to bring everyday moments of joy, and that's exactly what we've brought to life in 180 Piccadilly.
"My team and I are delighted to welcome our loyal customers to this home from home – a store that celebrates all things Cath Kidston and is a cornerstone of our future plans for the brand."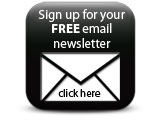 Cath Kidston is also said to have addressed its cash flow issues that has created an "economically viable" business.
Companies