Chanel diversifies product line with new self-care skus
Chanel's new selection of beauty products is an extension of the luxury brand's Chance fragrance line
Luxury French brand Chanel is making self-care a priority for its beauty line with a new selection of bath and body products.
An extension of Chanel's Chance line, the trio of products stars the brand's Le Bain de Chance Scented Bath Tablets, an effervescent tablet that dissolves instantly and will leave skin with a light scent of Chanel's Chance Eau Tendre.
Available in Chanel's Chance, Chance Eau Fraîche and Chance Eau Tendre scents, Chanel's new Body Moisturiser is designed to be coordinated with consumers' edp and is said to leave skin feeling soft with a satin finish.
Completing the range is the new Body Cleanser, shoppable in the same scents as the Moisturiser line, which creates a fine, light foam that gently cleanses skin and leaves a fragrant note on the skin.
The Chance Body Cleanser and Moisturiser are housed in the brand's 'twist and slide' cap, a Chanel exclusive mechanism that is said to deliver the ideal amount of product.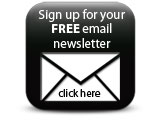 The products retail from £42 and are expected to launch in July.
Companies