Charlotte Tilbury casts Joan Collins in star studded line-up for digital campaign
Miss Fame, Em Ford and Tilbury herself feature alongside Collins in the campaign
In its new digital campaign, Charlotte Tilbury has cast a list of famous faces to promote its new Airbrush Flawless Foundation.
The product, which launched earlier this month, features 44 shades and is said to be blended with the brand's Magic Replexium serum to reduce the appearance of wrinkles and moisturise skin for up to 24 hours.
The 'Flawless Is A Feeling' campaign features 66 men and women including Tilbury, British actress, Joan Collins; RuPaul's Drag Race alumni, Miss Fame; and YouTuber, Em Ford.
Tilbury has also cast members of her family in the project including her mum Patsy and nieces Bella and Sofia.
"Having had the privilege to work on many campaigns, it was incredible and emotional to be directing my very own," said Tilbury via her website.
"I was so lucky to work with such talented, close friends who really made my campaign come to life."
Adam Whitehead was responsible for photographing the campaign, along with Malcolm Edwards and Liza Smith who styled the models.
Meanwhile, Victoria's Secret model Sonya Gorelova will be the new face for the campaign.
"She perfectly demonstrates the transformative power of make-up and that one woman can wear all ten of my iconic looks," added Tilbury.
Read more about the brand's Airbrush Flawless Foundation here.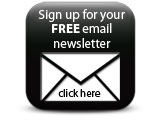 Companies